In this guide, I will show you how to restart a FireStick. The same steps apply to other Fire TV devices too including FireStick 4K, Fire TV Cube,  and Fire TV Stick Lite. 
There could be a number of reasons why you would want to restart your FireStick. For instance, if you are experiencing performance issues even after clearing up the device storage, restarting FireStick / Fire TV could be a great help.
Sometimes, FireStick apps freeze and would not let you go back to the home window. In that case, restarting is the only option to get the device running normally again.
You may have installed an update or probably a new app, which requires a restart before coming into effect.
So, whatever is your reason, let me help you with various ways to restart FireStick.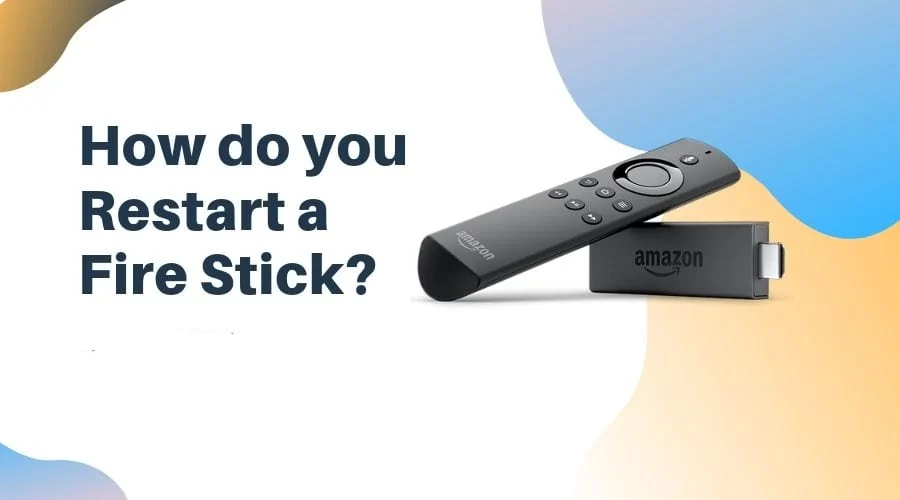 Method 1: How to Restart FireStick with Settings
There is a Restart option within the FireStick Settings that lets you quickly reboot your device. It is probably the most uncomplicated method to restart Amazon FireStick. However, for this method to work, your remote must be working and you should be able to navigate your FireStick.
If the device is frozen or stuck and not responding to the regular remote commands (such as back-button press), you can use the other two methods I have provided later in this guide.
Assuming your remote is working normally and your device is not frozen, follow these steps to restart FireStick:
1. On the home window of FireStick, you will find the menu options in the middle (press the Home key on your remote to go to the home window)
Click Settings in the far right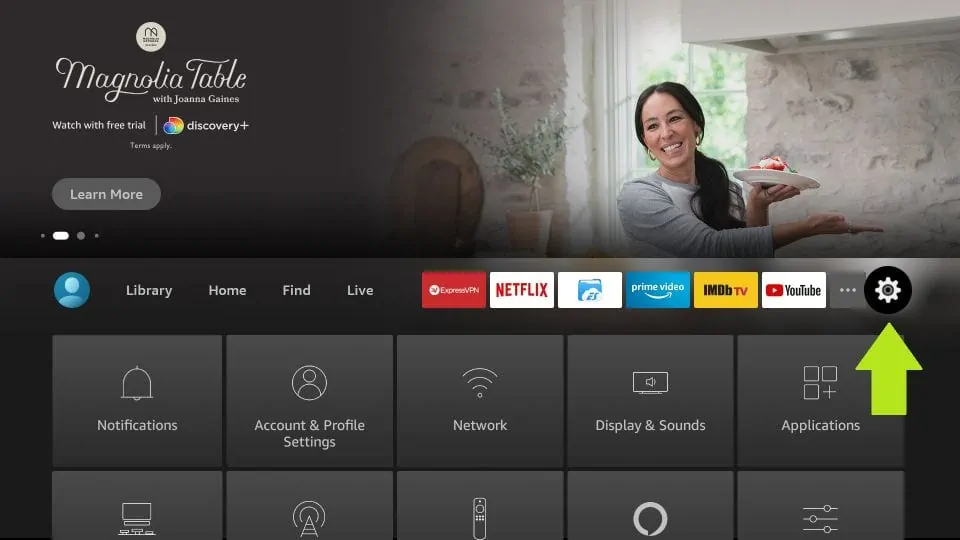 2. Now go ahead and navigate to My Fire TV and click it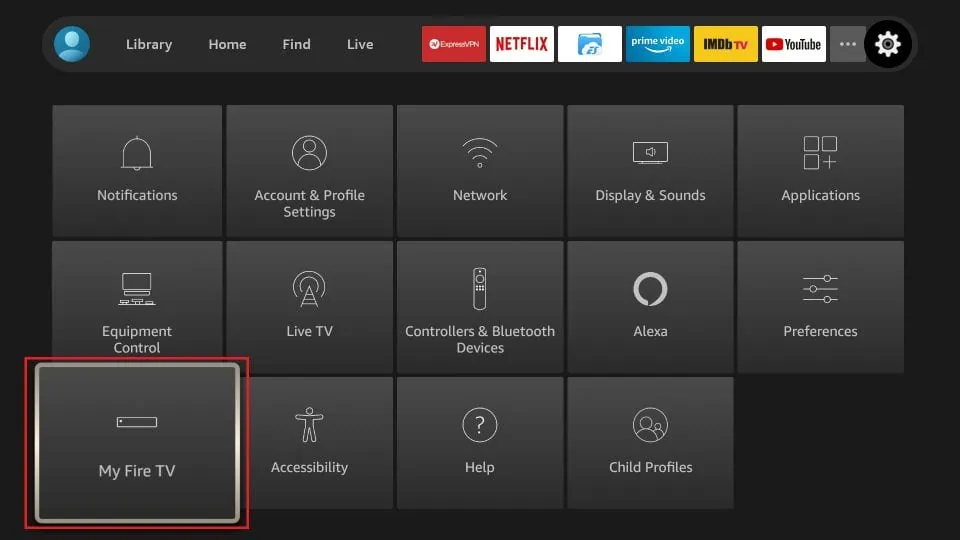 3. Now, scroll down a bit and choose Restart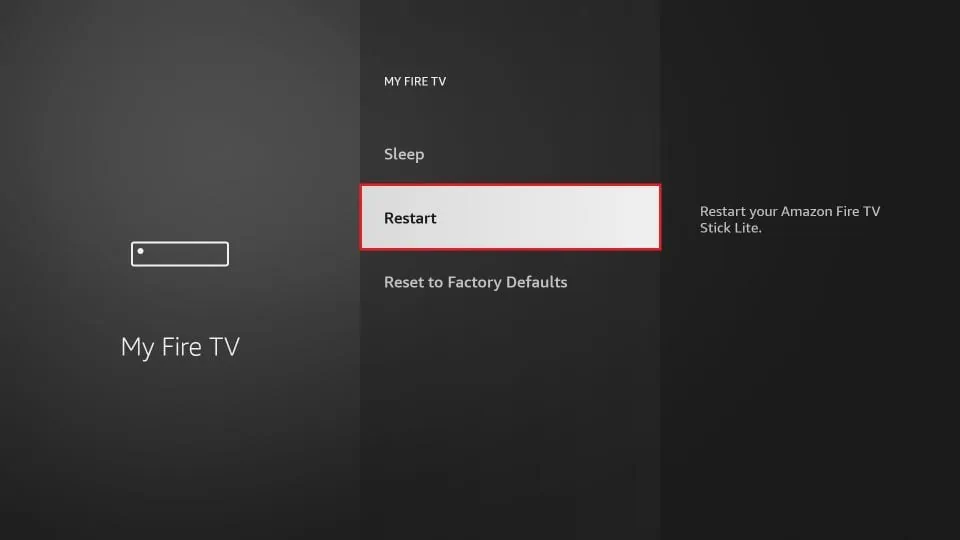 4. When prompted, click Restart again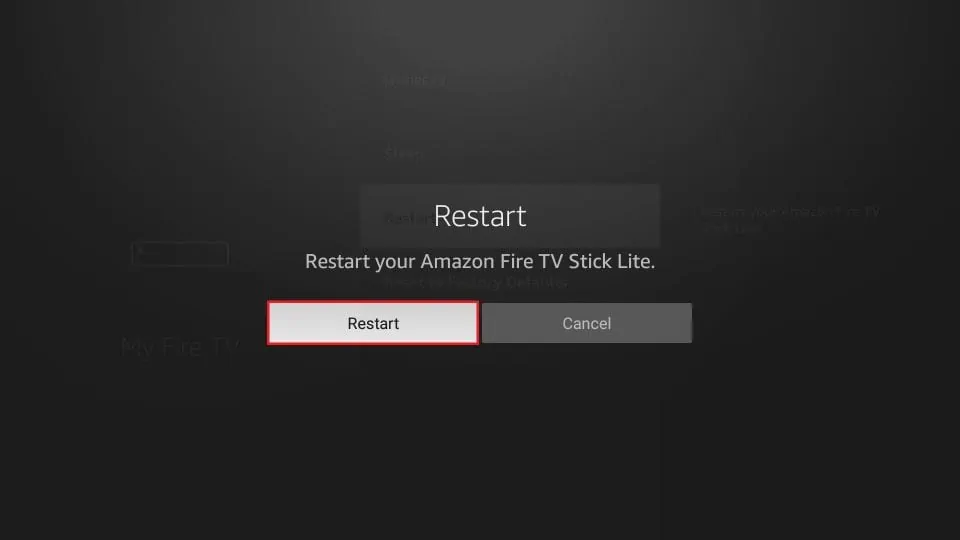 5. Your FireStick will now begin to restart. The 'Powering Off' message will also be displayed on the screen
This is how you restart FireStick using the Settings options.
Method 2: Restart FireStick directly with the Remote
If your FireStick screen is stuck preventing you from navigating properly and accessing the Settings, you may directly reboot with the remote controller using a combination of buttons. It is a hard reboot that force closes any running apps. Use this method only when the first method does not work.
Here is how you do it:
1. Hold down the Select and Play/Pause keys on the remote together for about 5 seconds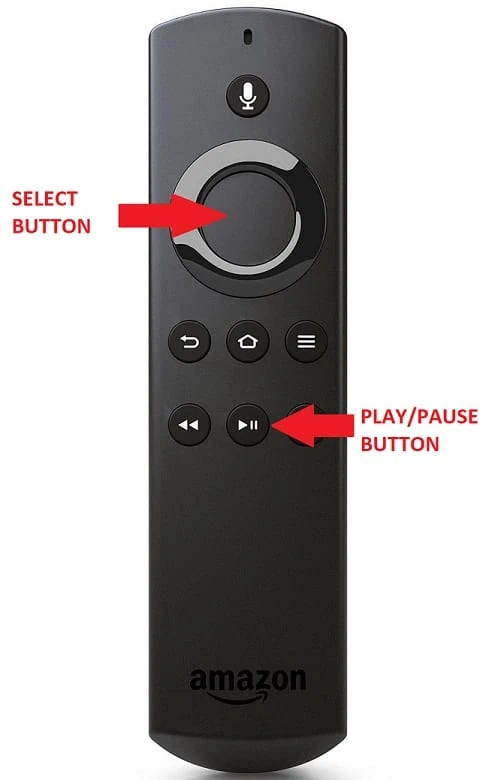 2. Your FireStick will start to reboot directly without throwing any confirmation prompt on the screen as with the first method
Method 3: Unplug from the power source to restart FireStick
This is another way of force restarting your FireStick. Use it only when the first two methods do not work.
This method to restart FireStick comes in handy when your FireStick screen is frozen and would not respond to any remote commands. It is also useful when your Amazon FireStick remote controller does not work at all.
All you need to do is unplug your FireStick or Fire TV device from the power source. It would be a good idea to wait for about a minute before plugging the device back into the power supply.
This may be the easiest method to restart FireStick if the power source is within easy reach.
Wrapping Up
So, that is how you can restart FireStick. The methods are incredibly easy to follow. Once rebooted, FireStick may take a few minutes to power up.