In this post, I will show you how to stop buffering on FireStick. The troubleshooting steps provided in this guide work on FireStick 4K, Fire TV Stick Lite, Fire TV Cube, as well as older Fire TV devices.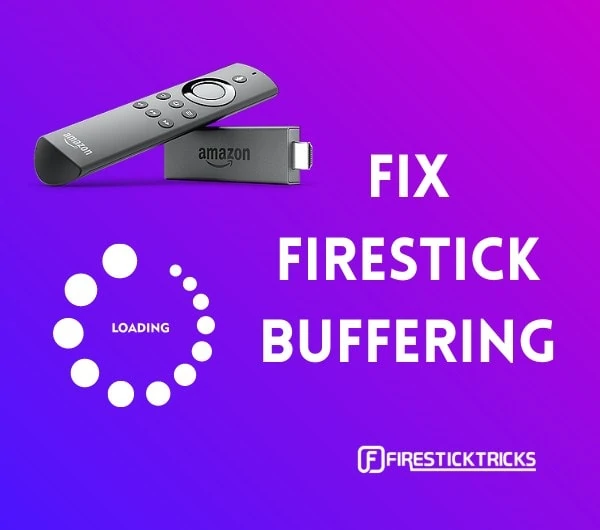 Amazon FireStick is one of the most popular streaming devices worldwide. It is incredibly easy to set up and use. It supports tons of awesome apps from the Amazon Store as well as several third-party apps. All in all, FireStick makes for an amazing streaming experience.
However, many users also experience buffering issues with their FireStick. The percentage of such users is small. However, given that millions of users have FireStick, that small percent amounts to a considerable number.
If your FireStick keeps buffering all the time, this article discusses various possible reasons and solutions.
What causes buffering on FireStick
There are a number of factors that can cause the buffering issue. Here are some of the most common reasons why buffering happens on FireStick:
Slow internet connection: It is recommended that you have at least 10 Mbps for 1080p and 20 Mbps for 4K streaming. If your internet connection is slow, you will experience buffering issues
ISP Throttling: Your ISP might slow down your connection speed from time to time if they detect too much streaming activities
Modem far from FireStick: If your FireStick is placed too far from your Wi-Fi modem, your signal strength will be weak and will cause buffering issues
Running low on RAM: It is not uncommon for FireStick to run out of RAM. There may be many unnecessary apps running in the background
Running low on storage: Again, it is common among FireStick users. The device has only 8GB of space, a lot of which is already used up by the OS
FireStick overheating: If your FireStick is overheating, it is likely to cause buffering issues
Outdated FireStick OS: You may experience buffering issues on FireStick if it is running on an outdated OS
How to Stop Buffering on FireStick
The following are the solutions to stop buffering on FireStick:
1. Restart FireStick
If you can't really put a finger on the exact reason causing the FireStick buffering issue, a trick, as simple as restarting your device, could be the solution.
In fact, restarting is one of the most basic troubleshooting methods and it should be one of the first ones to try. It can solve many problems.
Here are the steps: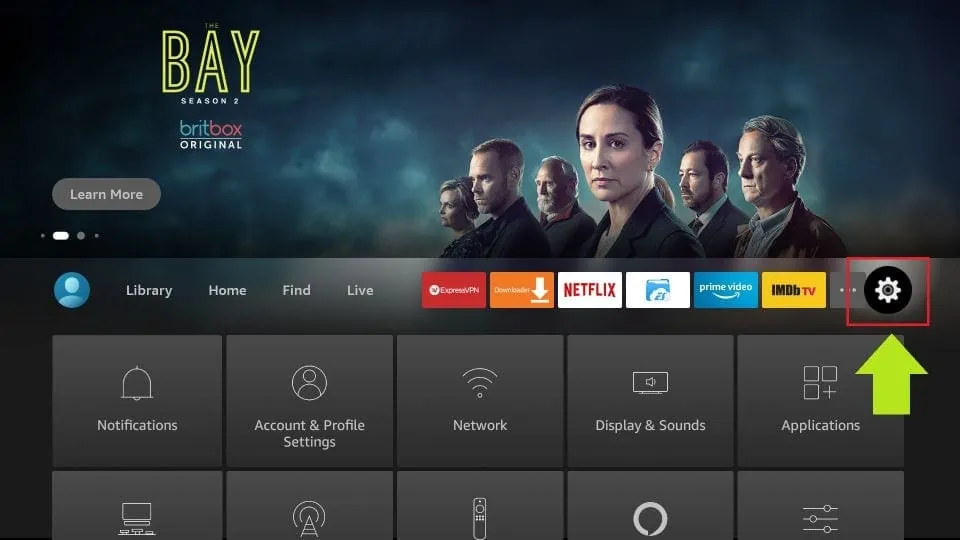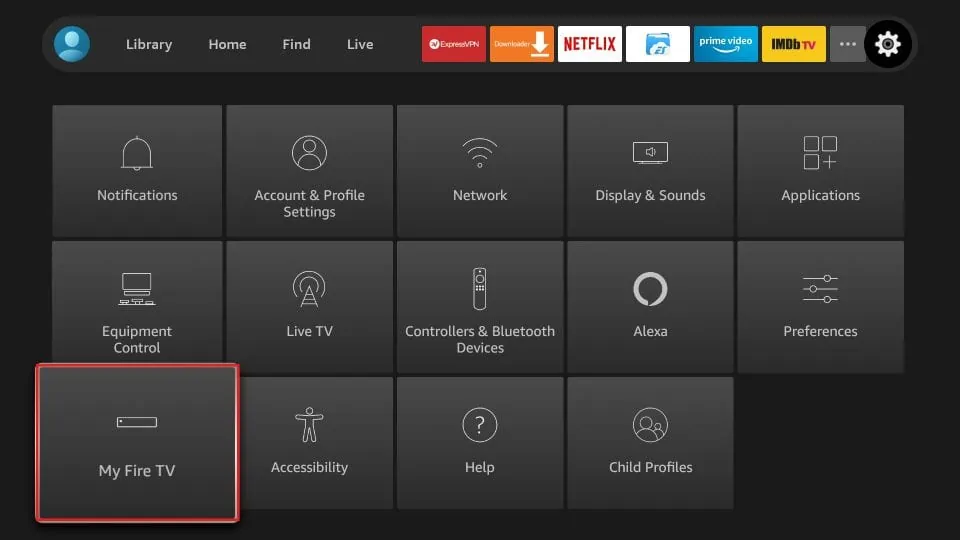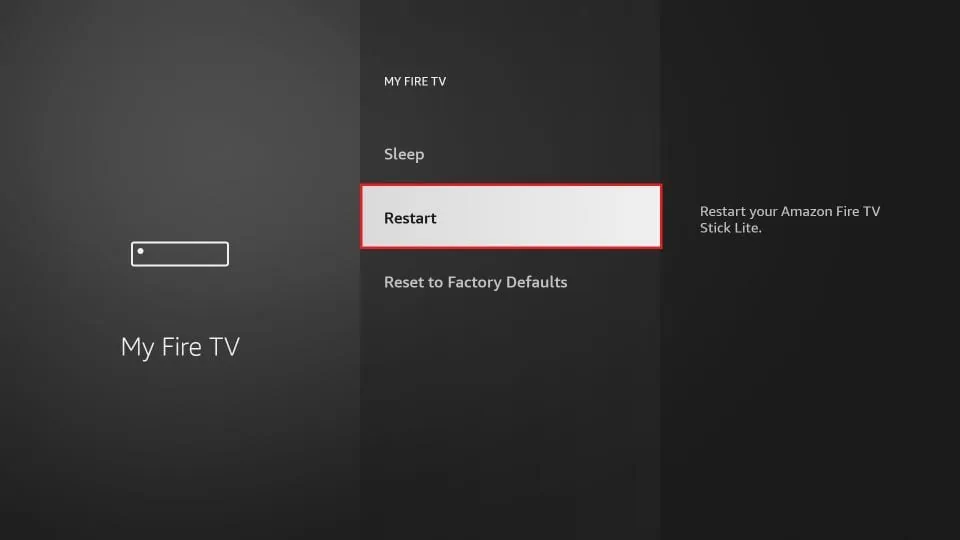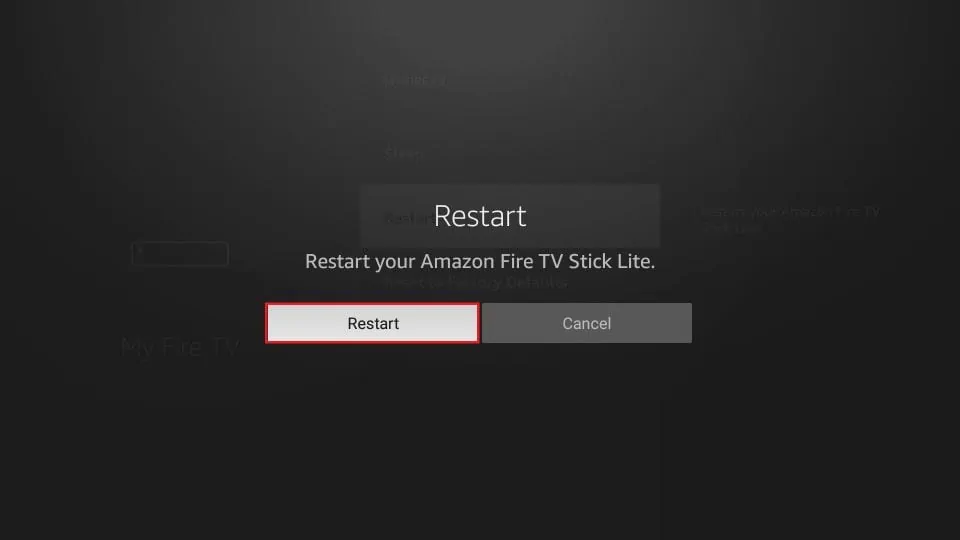 2. Take Care of Internet Speed
You probably have high-speed broadband and internet speed is not a problem for you. However, I would still recommend you to check the internet speed as the first troubleshooting step.
If it turns out you are actually getting desirable internet speed on Amazon FireStick, you will have taken this concern out of the way.
And, if it is the slow internet connection behind buffering issues, you can always reach out to your ISP to find out the reason or you might even get a new connection altogether.
Any speed above 10 Mbps is good enough for streaming in up to 1080p resolution
If you stream 4K videos, at least 20 Mbps is recommended.
If your FireStick is not receiving the desired internet speed, here's what you should do next-
Check and improve Wi-Fi signal strength
Signal strength plays a key role in a smooth streaming experience. The signal strength is stronger when the modem is near your FireStick and weaker when it is far.
Here is how you can check the signal strength on Amazon FireStick and act accordingly:
Go to the Settings from the FireStick home screen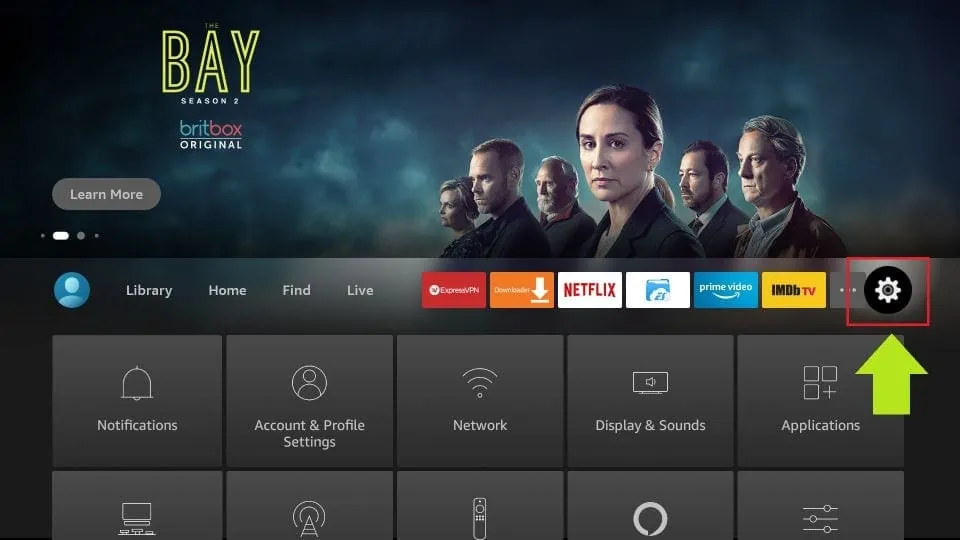 Click Network on the next window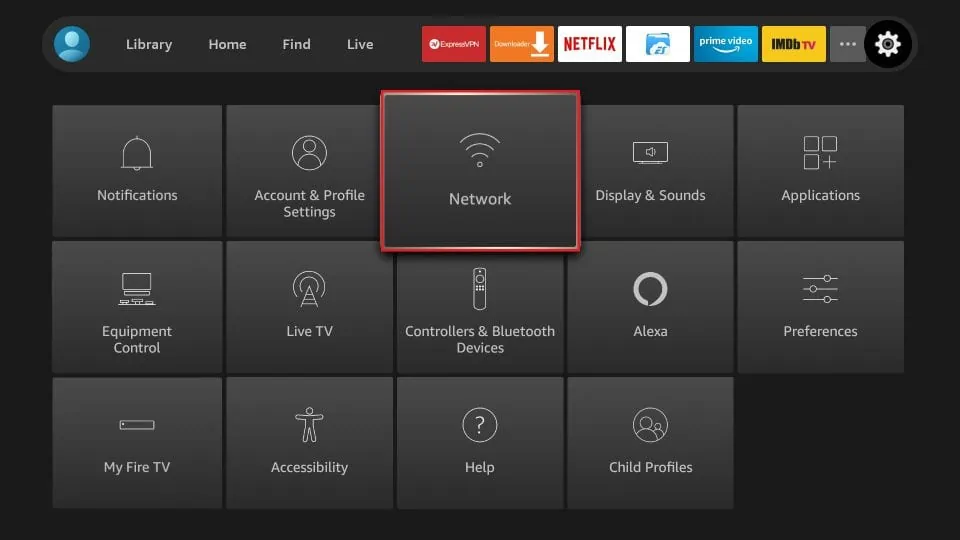 Highlight your Wi-Fi address/name
On the right, you will find the status under Signal Strength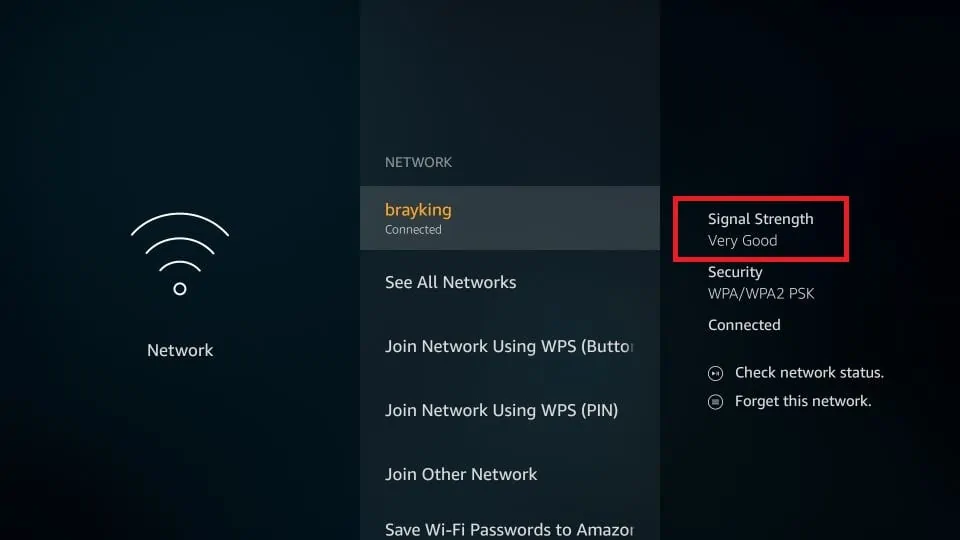 If it says Very Good, you are getting proper Wi-Fi signals. If it says poor or weak, there is a problem.
Usually, the modem should be within 20-30 feet from the device for the best signal strength. If your modem is farther than this, you may want to consider buying a Wi-Fi Extender. As the name suggests, a Wi-Fi Extender expands the coverage area of your modem allowing it to be effective in a larger area.
You also need to make sure that there aren't too many electrical devices near your modem that may cause interference with the signal.
And, if possible, place the modem a little higher up (6ft or higher) for better signal coverage.
Use Ethernet Cable for Wired Connection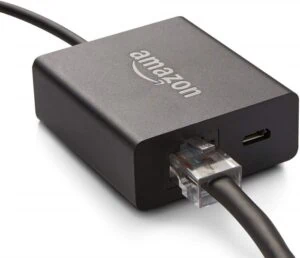 A wired connection is usually much faster than a wireless connection. Firstly, it doesn't have to rely on the proximity of the router from the device. The Ethernet wire is plugged directly into your Amazon FireStick.
Secondly, there are no obstacles between the router and the device. Many electrical and certain mechanical obstacles can weaken the Wi-Fi signal.
You can control or even stop buffering on FireStick with a wired connection. To use a wired connection on FireStick, you can buy the Amazon Ethernet Adapter for Amazon Fire TV Devices from Amazon.com.
The internet/LAN wire and the power cable from your FireStick power adapter will go into the Ethernet adapter. And then, a single cable from the Ethernet adapter will be plugged into your FireStick.
Note that you DO NOT need to buy the Ethernet Adapter if you are already getting substantial network speed through your Wi-Fi connection.
3. Use a VPN to Prevent Buffering
Recommended for better speed as well as privacy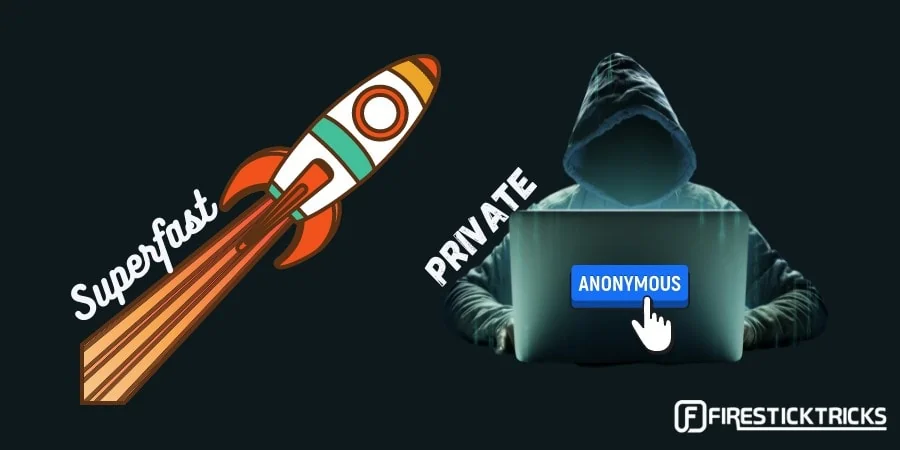 Internet throttling is a common practice among ISPs. Your internet provider may slow down your internet connection when streaming activities beyond a certain level are detected. As a result, you may experience buffering on FireStick.
Thankfully, this can be easily avoided by using a VPN service for FireStick. A good VPN will not only stop your ISP from throttling speed but will benefit in several ways such as:
Hide streaming activities from Government surveillance and ISP
Anonymous torrent downloads
Safeguards personal information from hackers
Unblock geo-restricted content (including Netflix, BBC iPlayer, Prime Video, Hulu, HBO, etc.)
In my experience, ExpressVPN is the best VPN for FireStick. It uses the best encryption technology and is the fastest VPN too.
Currently, ExpressVPN is offering a 49% discount on its yearly plan. On top of that, you get 3 months free with this plan. And, it also offers an unconditional 30-day money-back guarantee.
Here is what you can do to get ExpressVPN and avoid buffering on FireStick:
Once you have your ExpressVPN account, turn on your FireStick and select the FIND option in the middle-bar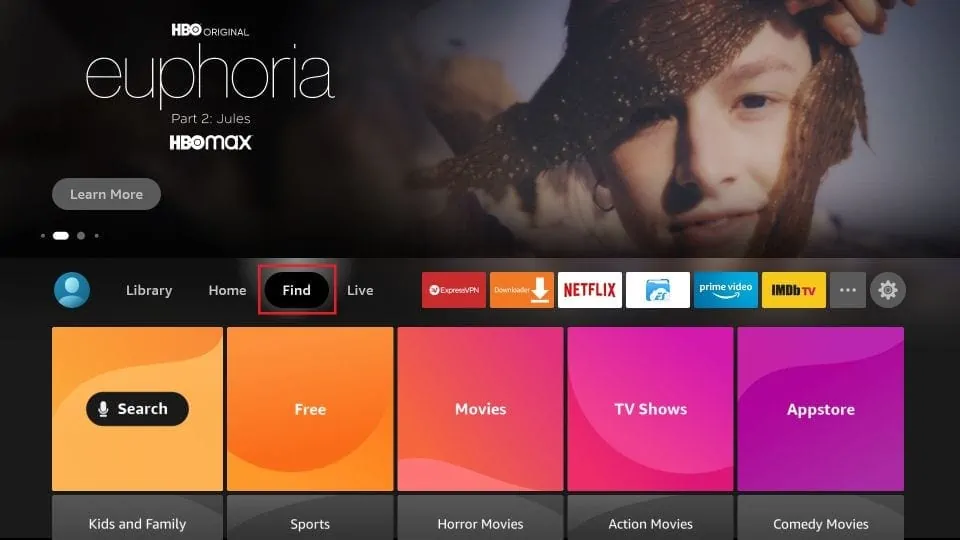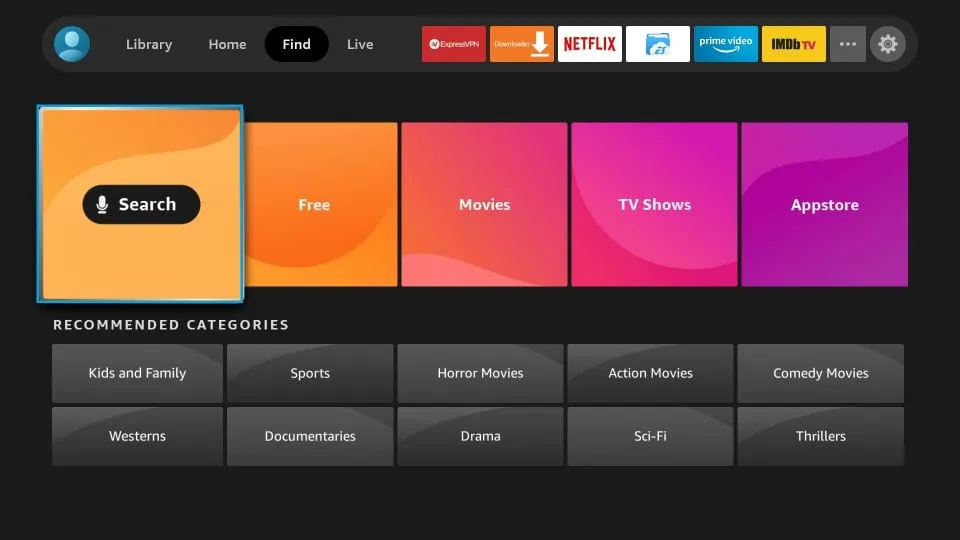 Look up ExpressVPN and click it in the search suggestions. Follow the on-screen instructions to install ExpressVPN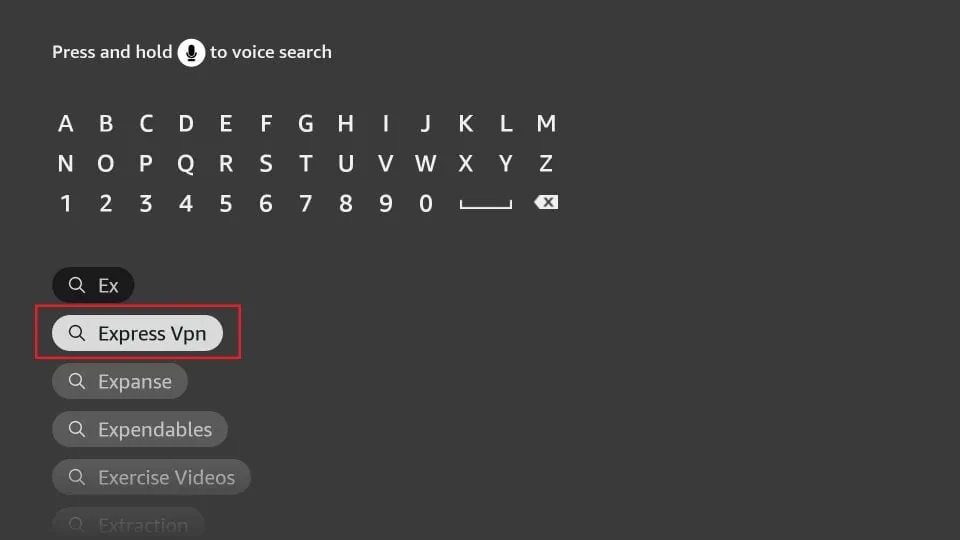 Open ExpressVPN and sign in with your account login details you created during the sign-up
Connect to a VPN server and start streaming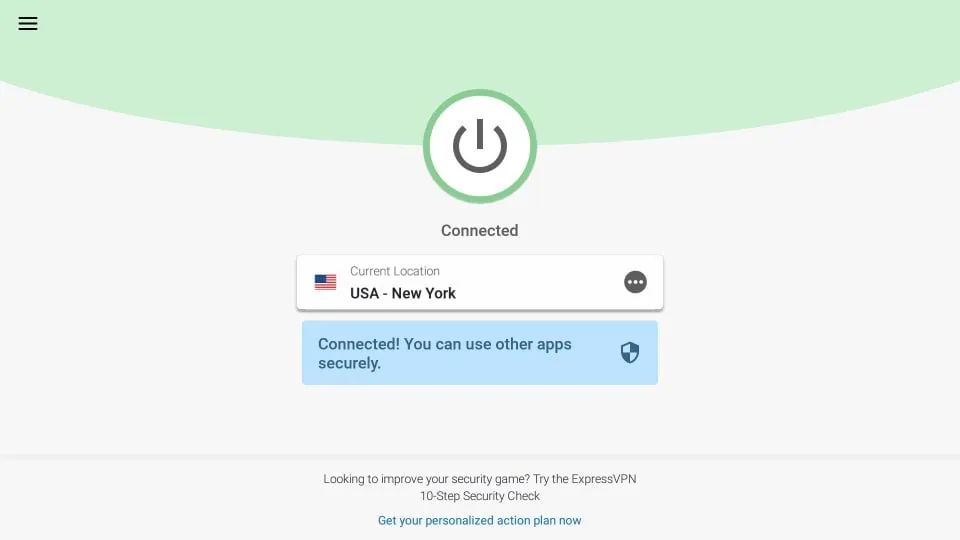 4. Clear Up FireStick RAM
Amazon FireStick has a RAM size – 1 GB on FireStick 2nd Gen and 1.5 GB on FireStick 4K. That is not quite a lot but enough for a streaming device. However, such small memory tends to get taken up rather too quickly.
Low RAM space is one of the culprits of the buffering you experience on FireStick. You will be surprised to know that some apps keep hogging the RAM even when you close them.
You can clear up the RAM space by simply closing the background applications. But, how would you find which apps are actually running in the background? Force closing all the installed apps individually is tedious and time-consuming.
Thankfully, there is an app you can use to find out the background applications and to close them. It is called the Background Apps and Process List. You can get this free app from the Amazon Store.
Here are the steps to download the Background Apps & Process List app and to use it to close the background apps:
Go to the FIND option from the FireStick home screen and click Search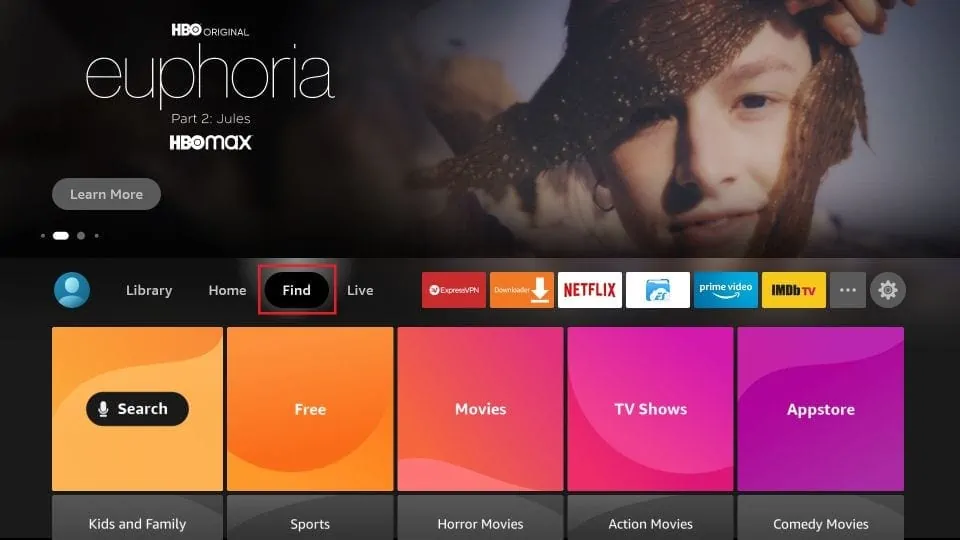 Lookup for the Background Apps and Process List app and follow the on-screen instructions to install it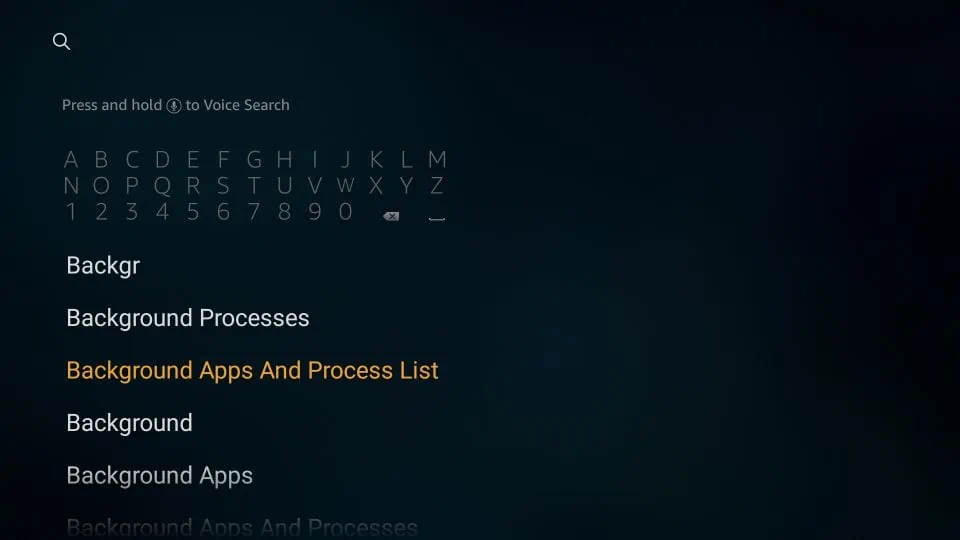 Open the app. This prompt is displayed the first time.
Uncheck the option 'Open app on boot' if you don't want the app to open automatically every time you restart your FireStick
Click Got it! button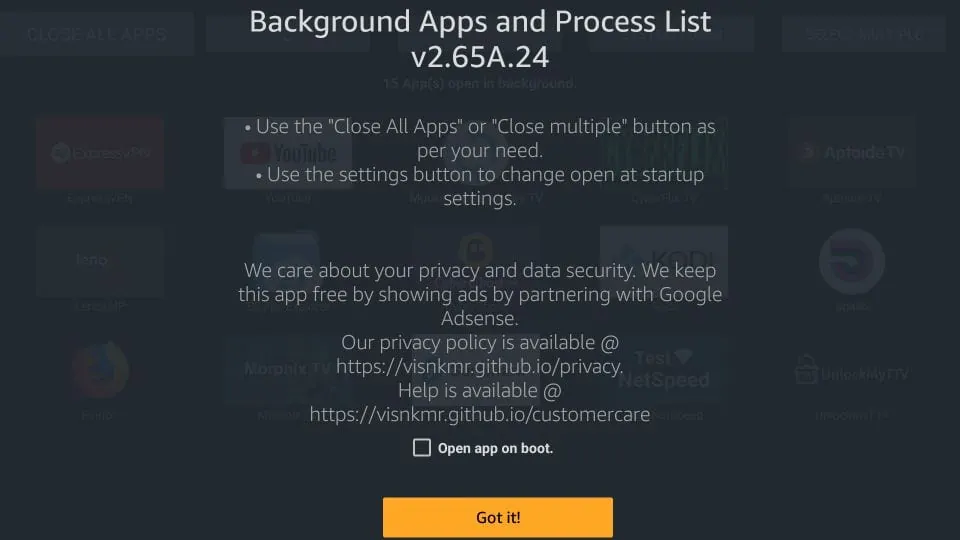 You will see the list of all the apps running in the background. Click Close All Apps in the top-left corner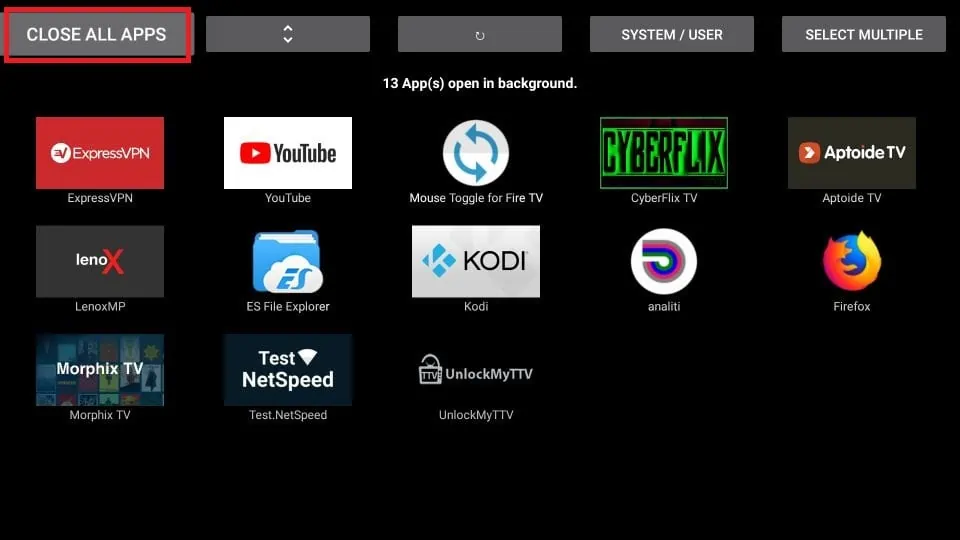 You will see the following window for the first app on the list. Go ahead and click Force Stop
When you are done, press the back button on the remote.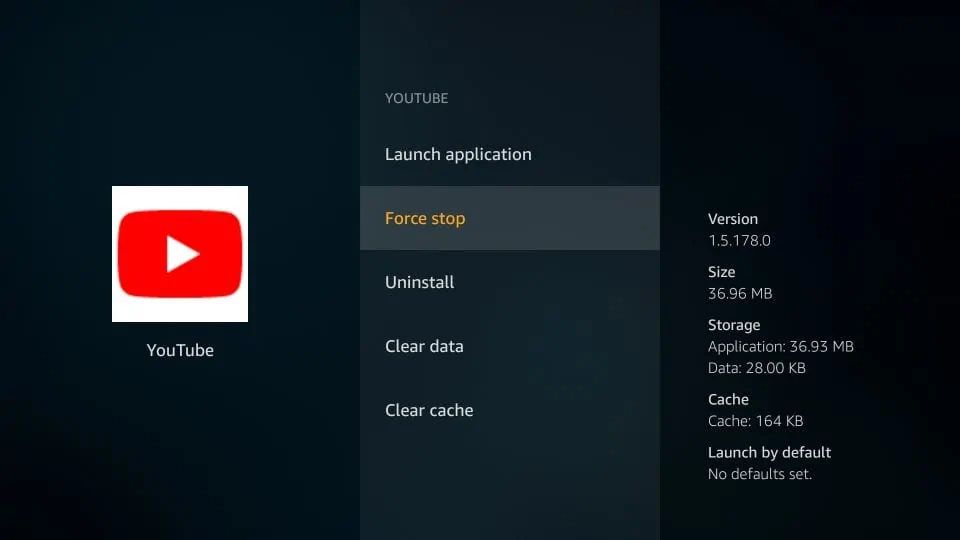 You will see the same options for the next app on the list. Click Force Stop again.
Keep repeating this until you have killed all the background apps
Note: Do not force close ExpressVPN (or any other VPN) running in the background. A VPN runs in the background while providing security. Force closing the VPN may cause you to lose connectivity to the safe VPN server. VPN apps do not take a lot of space anyway.
5. Clear Cache/Data of Streaming Apps
Clearing the cache of the streaming apps may help you with the buffering on FireStick. Many users have reported that third-party apps like Cinema APK, Cyberflix TV, Ola TV, BeeTV, etc. performed better after they cleared their cache.
You may also clear the app data to completely reset the app to its default factory settings.
Here are the steps:
Go to the FireStick Settings from the home screen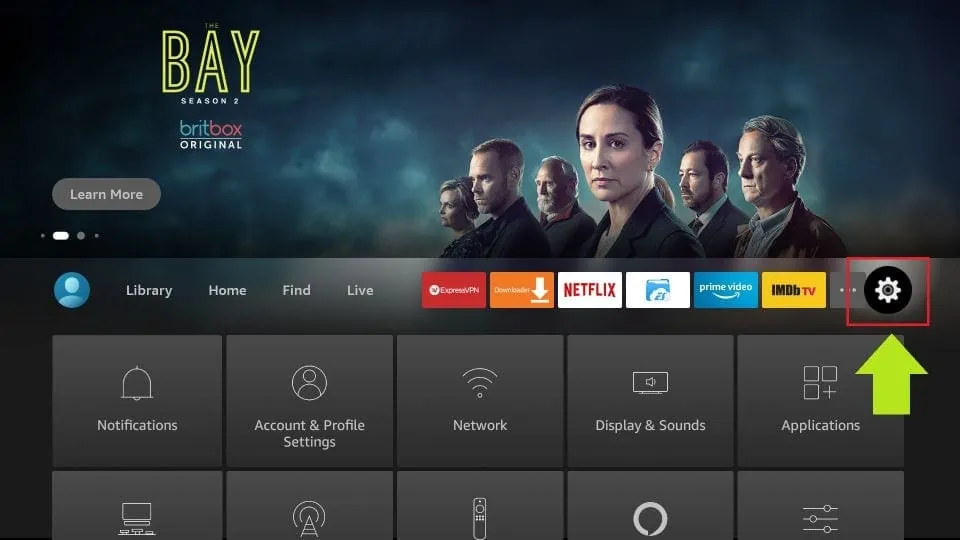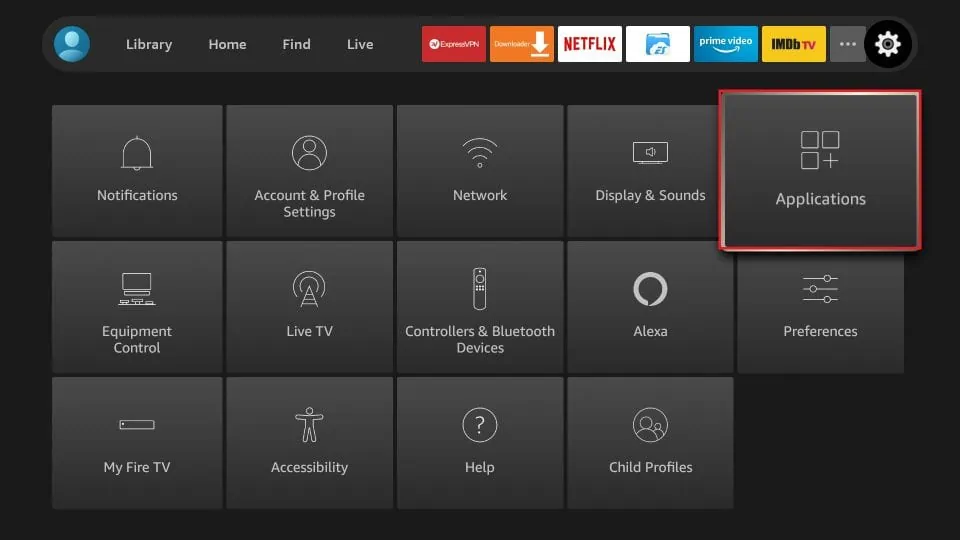 Open Manage Installed Applications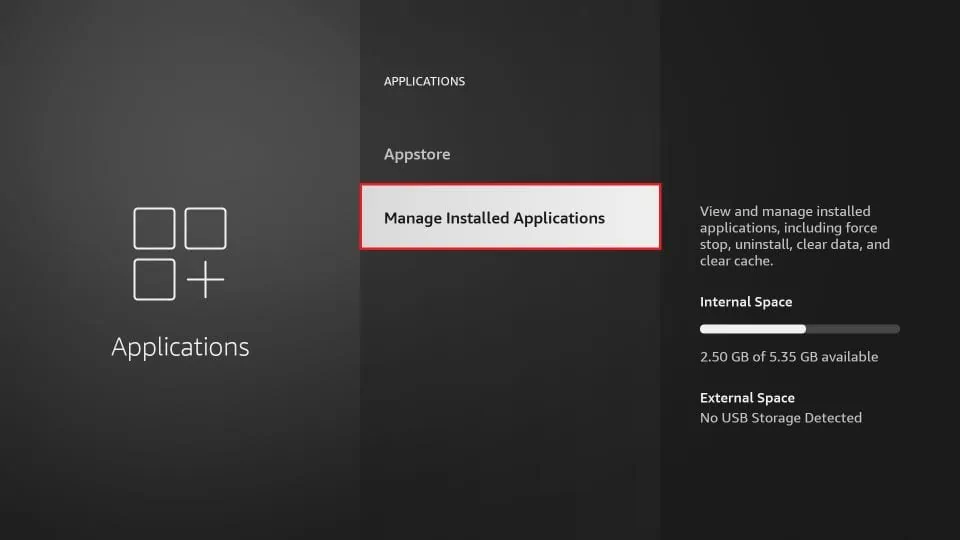 You must now see this list of the installed apps
Go ahead and click the streaming app with buffering issues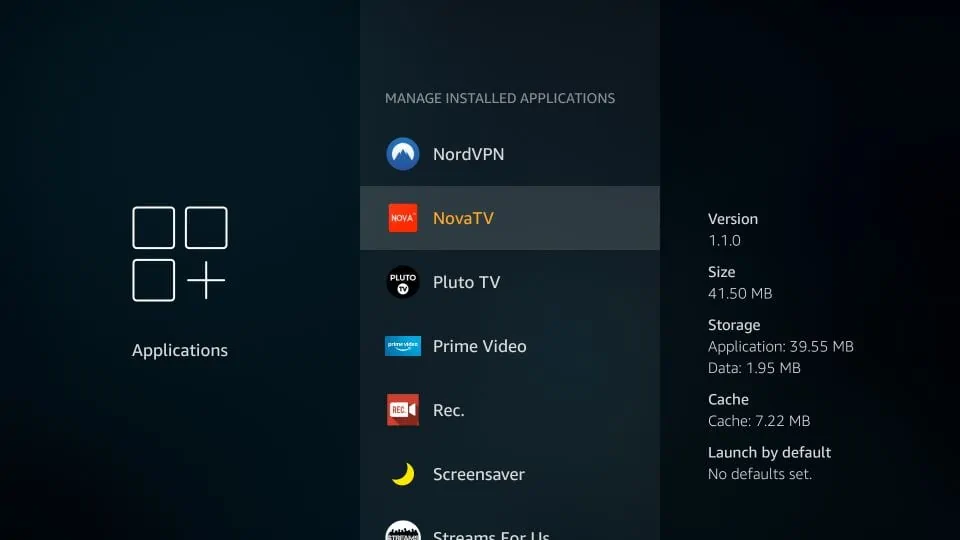 You will find the app data and cache data information on the right section of this window
You can do one of the following:
Clear data: It will clear all the app related data (including any sign-in information) and reset the app to the factory defaults. It will also clear the cache
Clear cache: If you just want to clear the cache and keep the remaining data intact, choose this option instead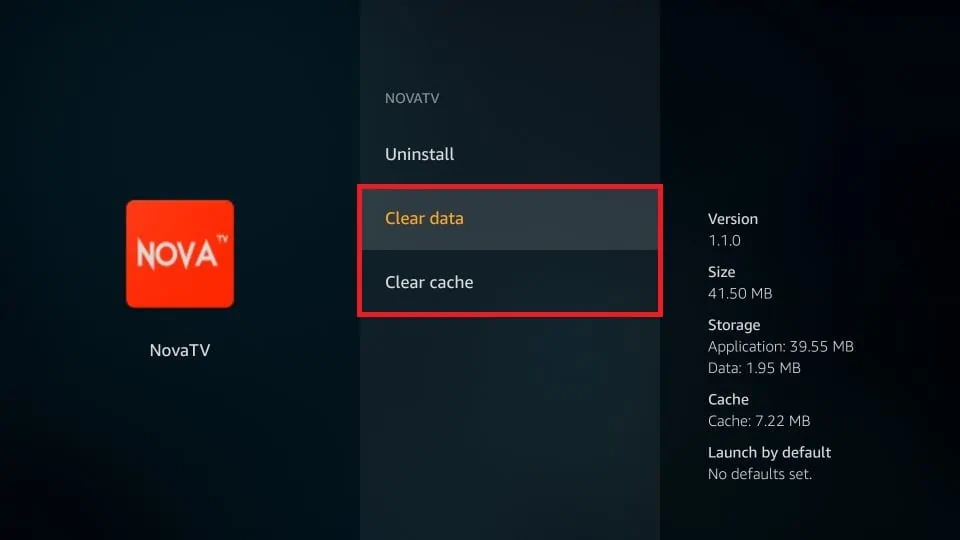 6. Tweak Your Privacy Settings
Amazon monitors and collects your data on the pretext of marketing and improvement. That is likely to compromise your privacy. But, that's not just it.
To constantly monitor and collect your data, your FireStick OS must keep certain processes running in the background. This could slow down your FireStick and eventually cause buffering problems.
Here is how you can disable data monitoring and data collection:
Open FireStick Settings from the home screen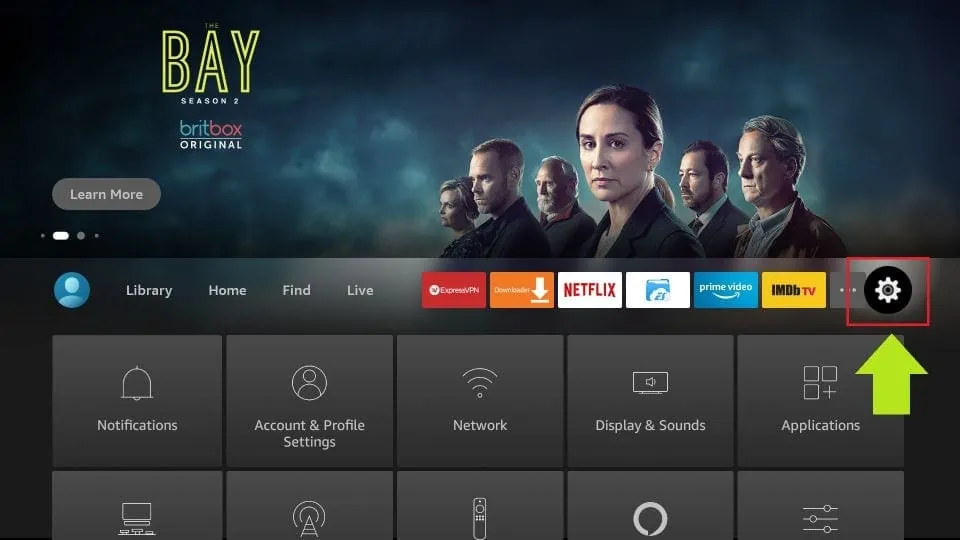 Click Preferences on the next screen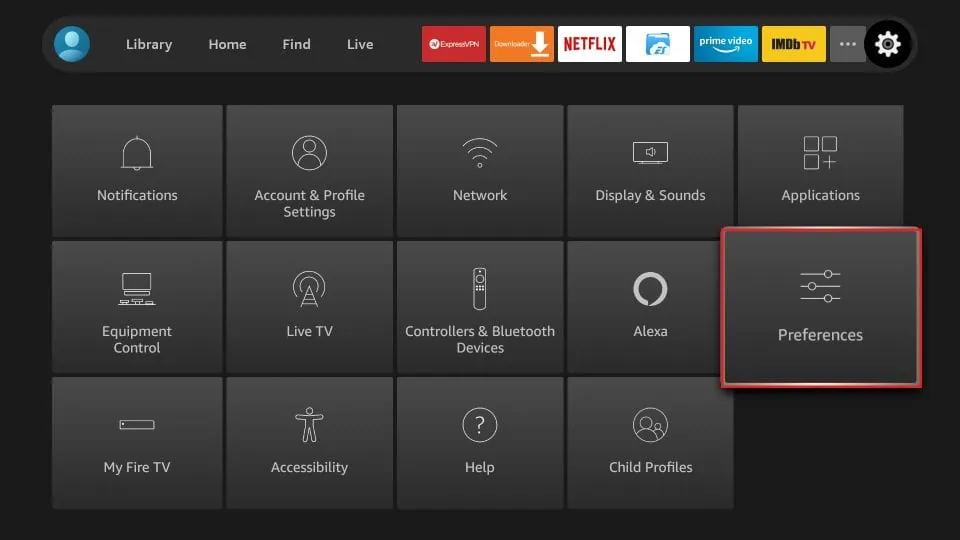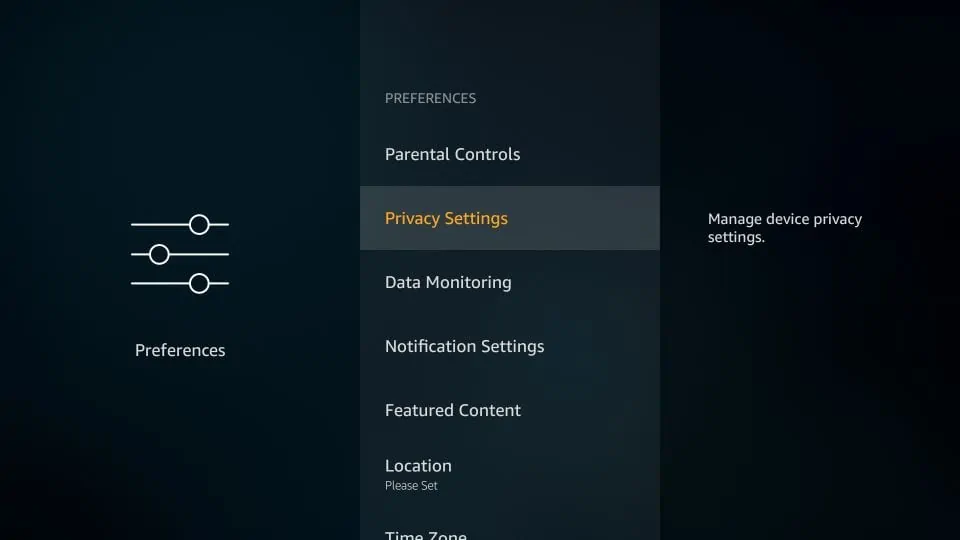 Turn OFF the following options: Device Usage Data and Collect App Usage Data
Now, press the back button one time and click Data Monitoring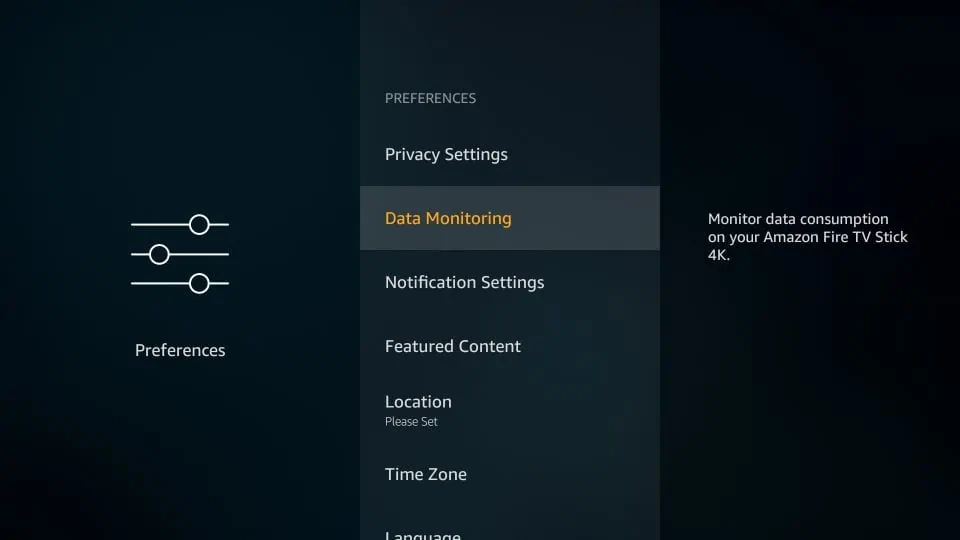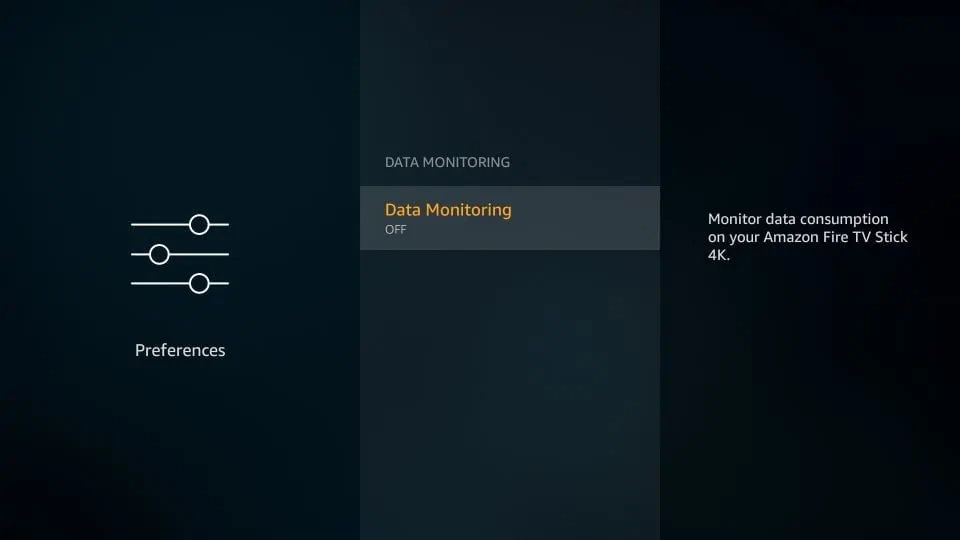 7. Check and Update the FireStick OS
It is rare, but not unheard of. Outdated FireStick OS may be the reason why you are experiencing buffering issues.
Usually, your FireStick will update itself automatically whenever the new OS version is available. However, sometimes it may not.
So, here are the steps to check for and install OS updates: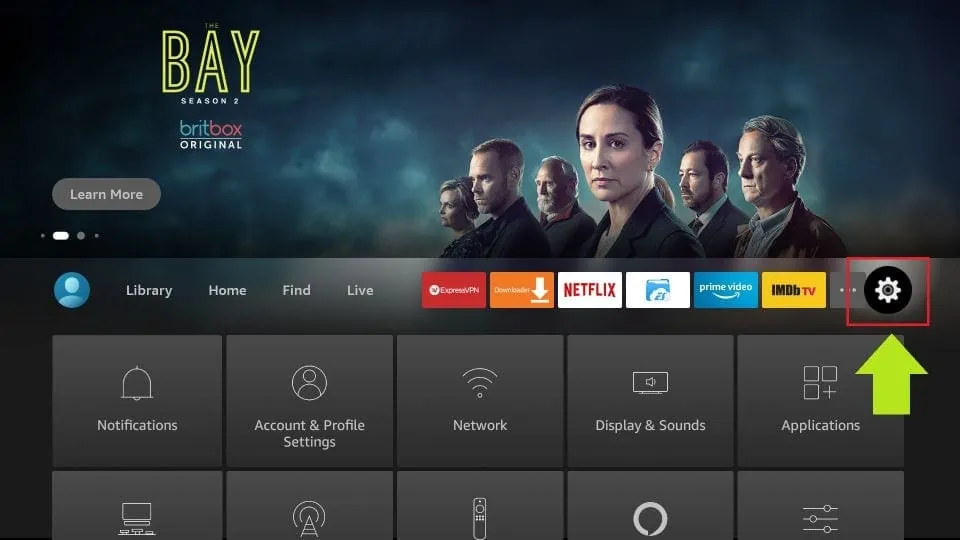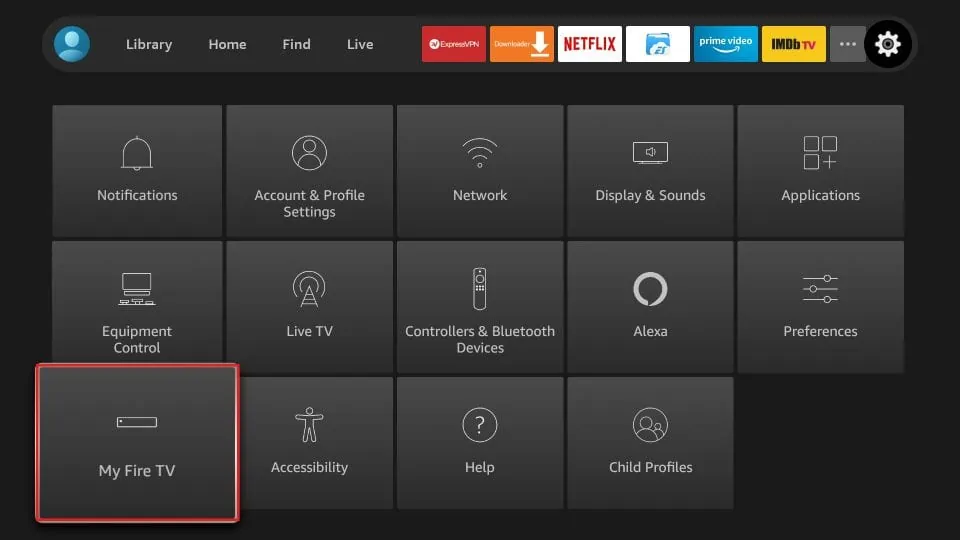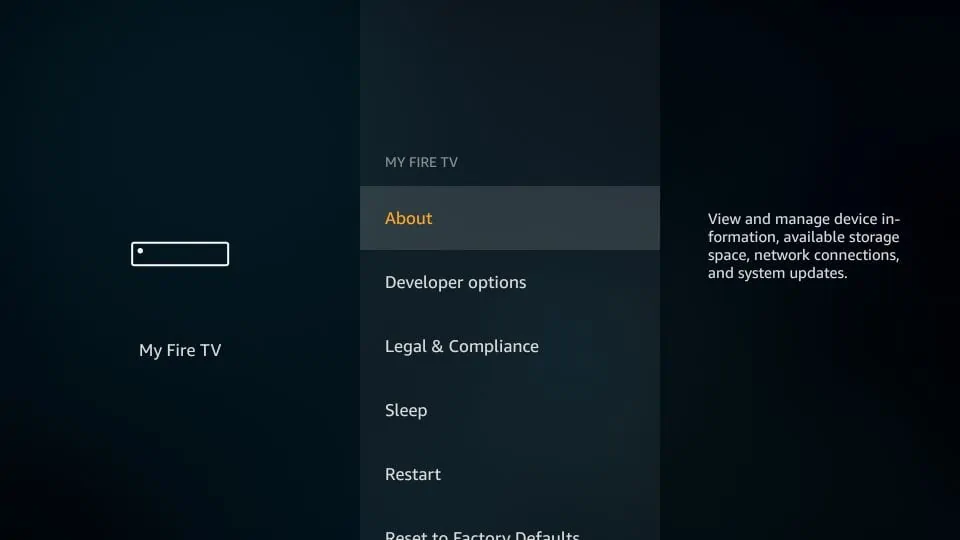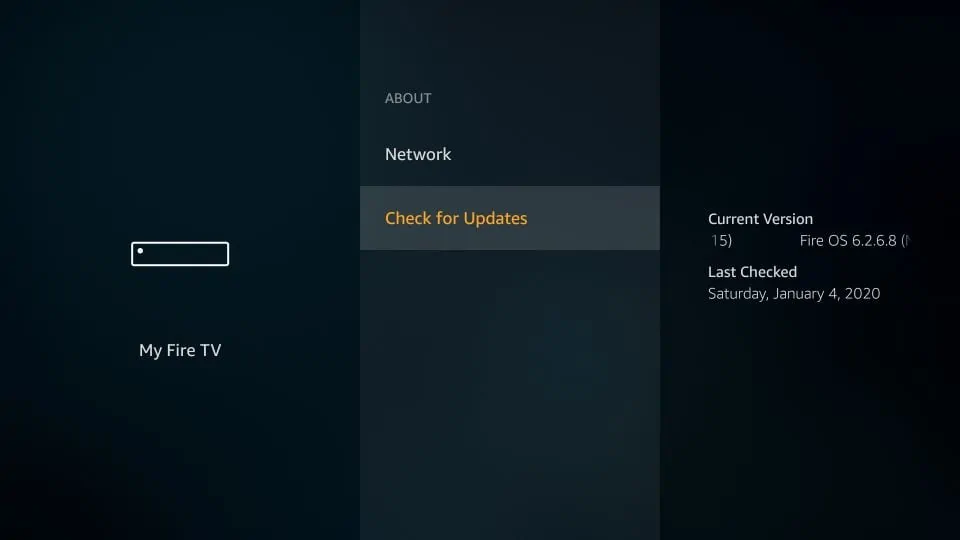 Wait for a few seconds. Your FireStick will tell you whether any updates are needed or if your device is already up to date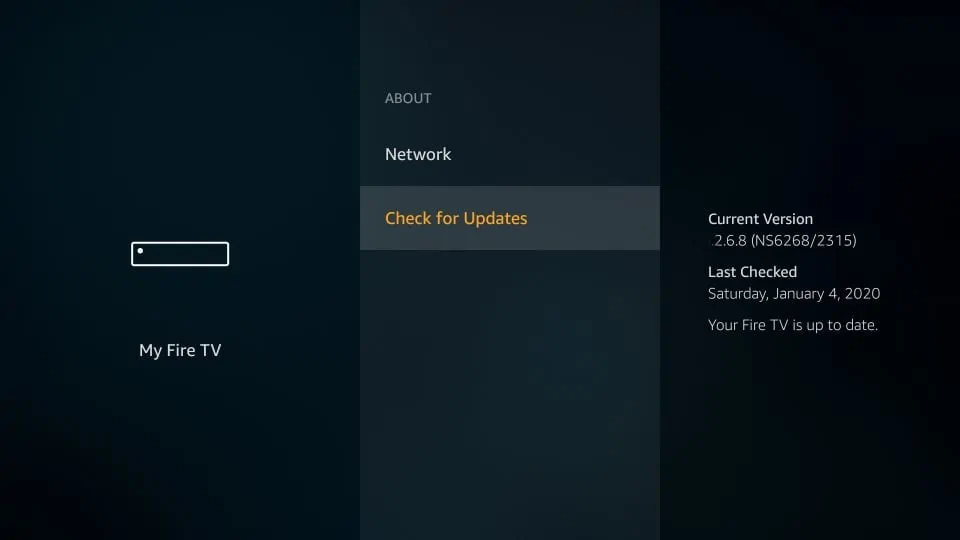 8. Avoid FireStick Overheating
Overheating can cause device malfunction. It can also cause buffering or streaming issues on FireStick. Therefore, it is important that you keep your FireStick from overheating.
While your FireStick can run for several hours without any problem, I recommend that you give it some rest from time to time.
Don't leave it switched on overnight. Unplug it from the power source.
If you think FireStick has overworked, unplug it from the power source and let it cool down for at least 30 minutes.
9. Use Real-Debrid for 3rd Party Apps
Real Debrid is a premium hoster that works with a wide range of third-party FireStick apps as well as Kodi addons.
Normally, the apps and add-ons connect to the public servers. Such servers will allow access to just about anyone. As a result, they have a high influx of traffic. This, in turn, causes server slowdown, downtime, and buffering issues on FireStick.
Real-Debrid, on the other hand, is a paid service. It restricts the server access to the premium users. Therefore, the streams from Real Debrid are much faster and reliable.
You can integrate Real-Debrid with almost all the popular apps like Cinema HD APK, CyberFlix TV, BeeTV, and more.
Wrapping Up
I am hoping this article will help you stop buffering on FireStick. We have tried to include all the possible scenarios and solutions. However, if you feel we missed out on something important, feel free to let us know via the comments section below.
Legal Disclaimer – FireStickTricks.com does not verify the legality or security of any add-ons, apps or services mentioned on this site. Also, we do not promote, host or link to copyright-protected streams. We highly discourage piracy and strictly advise our readers to avoid it at all costs. Any mention of free streaming on our site is purely meant for copyright-free content that is available in the Public domain. Read our full disclaimer.
Disclosure – FireStickTricks.com is reader-supported blog. When you buy a product through links on our site, we may earn commission.