This tutorial will show you How to Reset Firestick or Fire TV to factory settings and breathe new life into the most popular streaming device.
This same process will work on any model of the Firestick, Fire TV, or Fire TV Cube.
Resetting your Firestick/Fire TV is one of the best methods listed in our Firestick Buffering guide.
The Amazon Firestick is the most popular streaming device on the market today because of its low price point and "jailbreaking" capabilities.
After resetting your Firestick/Fire TV I highly recommend going through our Jailbreak Firestick Guide to get the most of this powerful streaming device.
Unfortunately, the small 8 GB internal storage fills up rather quickly. This may make your Firestick or Fire TV slow and sometimes unresponsive.
Although you can Expand Firestick Storage, oftentimes resetting your Firestick is the better choice and will allow you to start fresh.
Sometimes a reset is necessary, as a simple Firestick Restart does not always fix the underlying issues.
When you reset your Firestick to factory default settings, it will return to the same state it was in when you first purchased it.
The reset process is very simple and only takes a couple of minutes.
TROYPOINT TIP: Please keep in mind that when you reset your device, you will be erasing everything on the system. After your system reboots, you will need to reinstall your applications.
Luckily, you can use the Free TROYPOINT App which includes the Rapid App Installer. This will allow you to reinstall all of your favorite streaming apps and tools in minutes!
How to Reset Firestick
Below you will find two solutions on how to reset an Amazon Firestick to factory settings.
Method One – Fire TV Settings
The instructions below for resetting a Firestick are for those using the new Firestick Lite.
However, these instructions will also work for any variation of Fire TV devices including Firestick 4K and Fire TV Cube.
1. Hover over the Settings icon and select My Fire TV.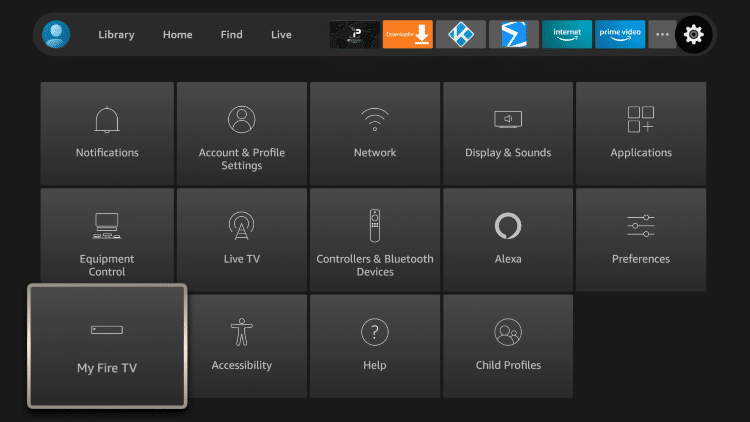 2. Scroll down and choose Reset to Factory Defaults.
3. Click Reset.
4. Your Firestick/Fire TV will start resetting to factory default settings.
5. Wait a few seconds for your device to first power off.
6. Your device will then reboot with this screen.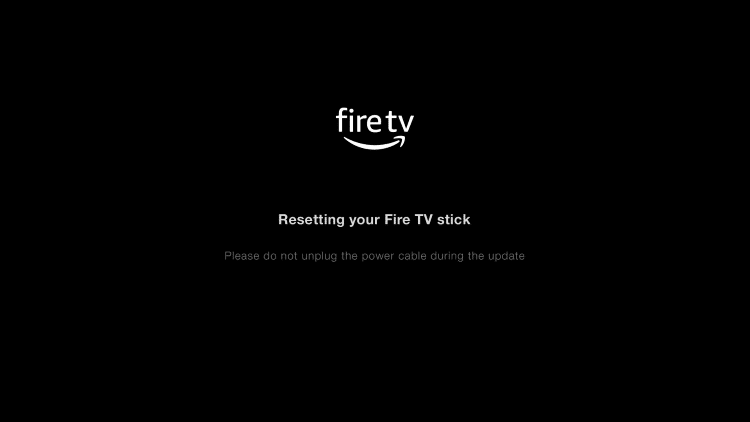 7. That's it! You have successfully reset your Firestick/Fire TV.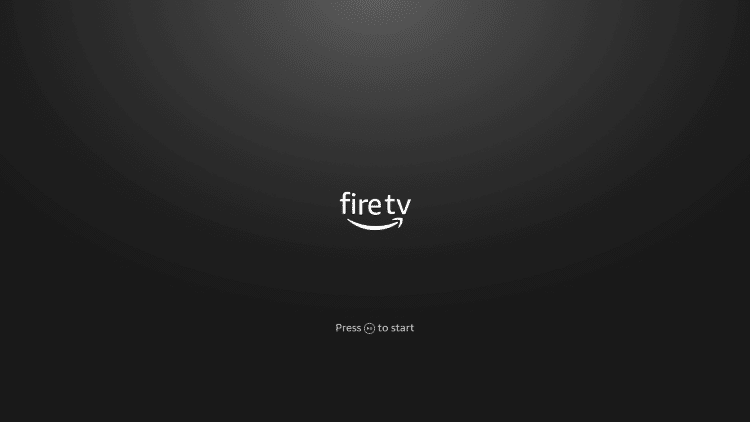 We suggest following our Firestick Setup Guide to correctly set up your device in a few minutes.
IMPORTANT: Now that you reset your Firestick you can quickly reinstall all of your favorite apps with the Rapid App installer!
Method Two – Firestick Remote Shortcut
Sometimes you can't access your settings panel to reset your Firestick or Fire TV due to a frozen system.
You can try initiating a Factory Reset on your Firestick by pressing the Right and Back buttons together for 10 seconds or more.

You will then be prompted with the following screen. Click Ok to Continue or Cancel.
For those who are having issues with the provided Firestick Remote is having issues you will want to install the Fire TV Remote application or use an alternative.
View the link below for more information.
Firestick Remote App and Alternatives
To ensure your device and streaming activity is always protected from your ISP, hackers, app developers, and more, we suggest using a VPN on your Firestick.
Most Firestick/Fire TV owners use a VPN when streaming to protect themselves online. Check out our VPN for Firestick tutorial for more information.
Install the Best VPN for Firestick
If you own an Amazon Firestick/Fire TV and it's running slow, we suggest resetting to clear up space and boost performance!
How to Reset Firestick FAQ
How do you Reset a Firestick?
To reset a Firestick you need to go into your Settings, click My Fire TV, select Reset to Factory Defaults, and follow the steps from there.
Can you Reset a Fire TV or Fire TV Cube?
Yes. This same process works for all Fire TV devices.
Is Resetting your Firestick Safe?
Yes. Resetting your Firestick to factory default settings is not only safe but sometimes recommended.
If I Reset my Firestick will I Lose Everything?
Yes, this process will delete all existing apps you previously had. However, you can quickly reinstall your favorite apps with the TROYPOINT Rapid App Installer.