This article will provide you with in-depth instructions on How to Jailbreak Roku.
Roku is one of the most popular streaming devices available featuring tons of streaming options for Movies, TV Shows, Live TV, and more.
Its lineup rivals that of the Amazon Firestick, another popular streaming media player that ranks at the top of home entertainment streaming technologies.
The main difference between the two devices, however, is the open-source technology they provide.
While firesticks have the ability to install apps not available in the app store, Roku does not.
This is often referred to as Jailbreaking a Firestick and is popular among cord-cutters. Especially Fire TV Stick owners.
The tutorial below provides two methods for "jailbreaking your Roku" device. However, both will require a separate device such as a PC or Android phone.
What is Jailbreaking a Roku?
Jailbreaking is the process of removing restrictions imposed by a device's manufacturer to allow for the installation of unauthorized software.
Technically, we aren't actually jailbreaking the device because we aren't installing modified firmware.
But, this is how new cord-cutters search for this topic and how we came up with this slogan.
Jailbreaking most electronics such as phones or tablets often require the installation of modified firmware.
You can think of firmware as the operating system for the device. (This isn't required though when you're jailbreaking a Fire TV Stick.)
Once you have jailbroken your device, you can then side-load applications onto it that are normally not available on app platforms such as the Amazon App Store.
By doing so, your device will have access to thousands of free movies, TV shows, live channels, sports, and more.
Can You Jailbreak a Roku Device?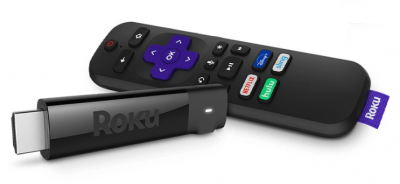 The full answer is No. You can't jailbreak any Roku device whether it's a Roku box, streaming stick, or Roku TV since it has a closed system software.
This means that, unlike the Amazon Firestick or Fire TV, you cannot side-load applications onto your Roku device.
However, there are still workarounds that can help you play third-party content as an alternative to jailbreaking.
Most Jailbreak Roku tutorials will show you how to cast or mirror another device that is "jailbroken" to your Roku device. While this method works, it is not always reliable.
Plus, you must use multiple devices in order to play the content you are looking for.
Our Jailbreak Roku tutorial provides a different method that requires no casting or screen mirroring for streaming.
This includes installing Plex on Roku and streaming downloaded content from your Plex Home Media Server to your Roku device.
While this isn't technically "jailbreaking Roku", it is still the best way to get content unavailable on your Roku device.
Firestick vs. Roku – Full Comparison
This is why TROYPOINT always recommends a Firestick or Android device for streaming.
Using a device powered by Android OS allows users the ability to install 3rd party apps that Roku devices are not capable of.
How to Jailbreak Roku Device
Described below are two methods for jailbreaking Roku devices.
This tutorial also provides instructions for installing IPTV on Roku by accessing the IPTV Smarters application.
Doing so will allow you to stream live tv on your Roku and completely unlock this device!
In the guide below we are using a Roku Streaming Stick+. However, this method will work for all versions and variations of Roku devices.
The first method will show you How To Jailbreak a Roku with Plex.
Plex is a client-server media software that lets you store content including Movies, TV Shows, Photos, and more; and send them to any device you wish for streaming.
Using Plex will require a Home Media Server such as a PC for storing your content and a streaming device such as Roku.
IMPORTANT NOTE: Prior to installing Plex on Roku, you must first set up your Plex Media Server.
This usually includes downloading and syncing content to a home server in which we can then share with all devices including our Roku device.
TROYPOINT has created an in-depth video and description guide that will help you get started using Plex.
Plex Media Server Setup – Complete Guide
One of the best ways to fill your Plex library is by downloading torrents via a Torrent Website.
It is important to note that if you choose to download torrents, you must enable and connect to a VPN to secure your privacy.
How To Install VPN on Roku
After you have your preferred content in your Plex Media Server, simply install the Plex Client App on your Roku device access your library!
How To Jailbreak Roku Using Plex
1. Click the home button on your Roku remote
2. Scroll down to hover over search
3. Type Plex
4. Choose Plex – Stream Free Movies & TV
5. Click Add channel
6. Wait for Plex channel to install
7. Click Ok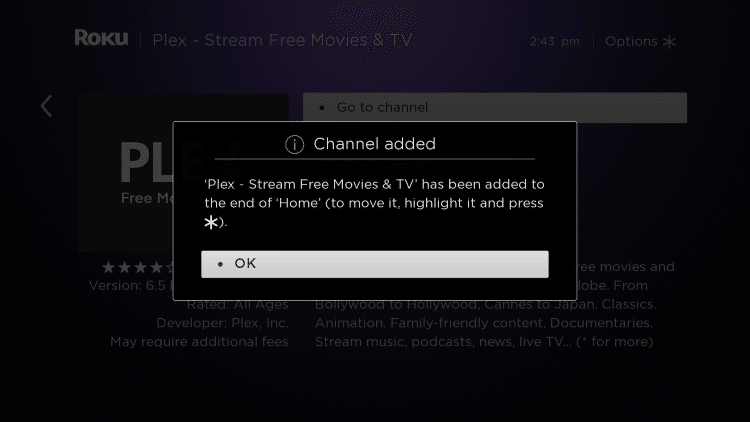 8. Hover over Plex channel and click options
9. Choose Move channel
10. Place Plex at the front of your apps list and click to launch
11. From the home screen of Plex, choose Sign In
12. Take note of activation code
13. Launch your Browser (on any device) and enter provided authorization code. Click Link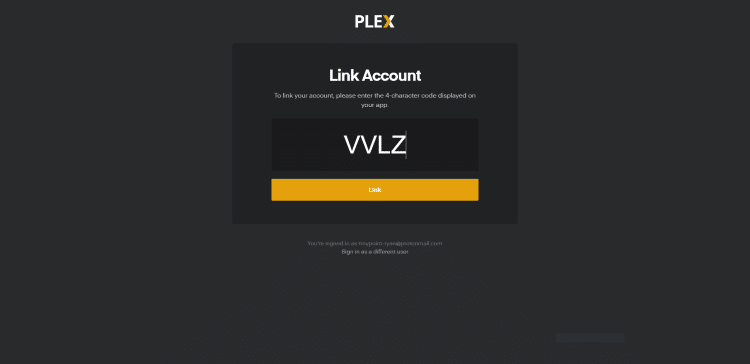 14. Account Linked message will appear
15. Return to your Plex app on Roku and choose your preferred Server
16. Click Continue
17. Customize navigation to your preferences and click Finish
18. Choose your Plex Media Server
19. Click Movies to find your available content
Enjoy!
How To Jailbreak Roku Using Screen Mirroring
For those who prefer a separate method of "jailbreaking" their Roku device, we do have an option.
This includes casting or screen mirroring your preferred device directly to your Roku.
Screen Mirroring is available from a few devices including iOS, Android, and PC.
In the guide below, we will be using a Windows PC to screen-mirror to our Roku Streaming Stick. However, this method is similar for other devices such as iPhone, Android Phone, and more.
Mirroring involves using an application on one device to cast to another. One way to do this is by installing Android Apps on Windows PC and mirroring this to your Roku.
This is a great way to stream some of the Best APK's for Movies and TV Shows directly to your Roku streaming device. All of the apps in this list are not available within the Roku Channel Store.
Use the guide below to learn how to screen mirror your PC to Roku.
1. From the main menu of your Roku device, click Settings
2. Choose System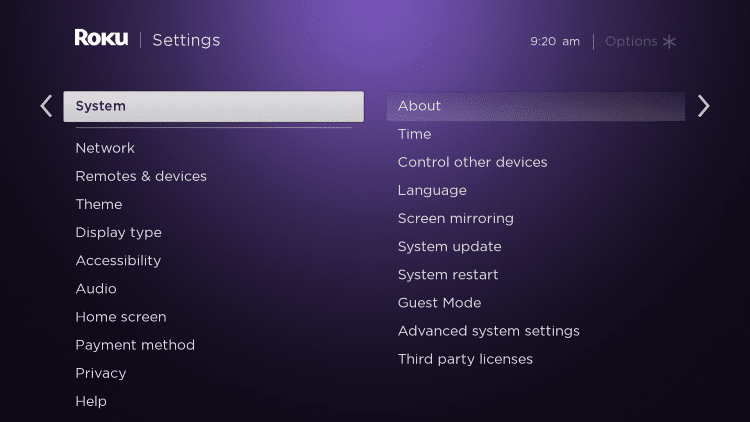 3. Click Screen mirroring
4. Select Screen mirroring mode and choose Prompt
5. Open your Windows PC and launch Settings. Click Devices
6. Select Add Bluetooth or other device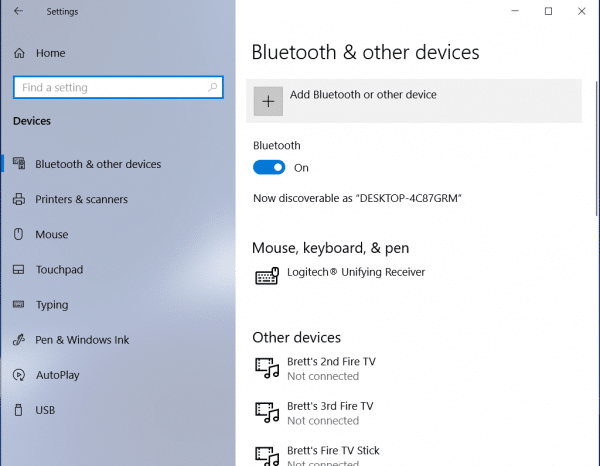 7. Choose Wireless display or dock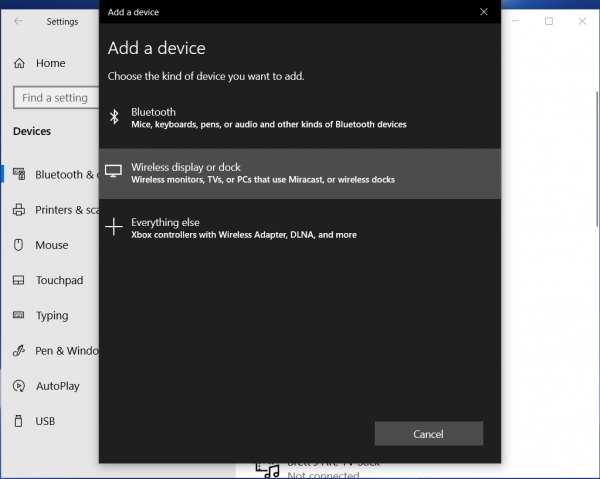 8. Click to select your Roku device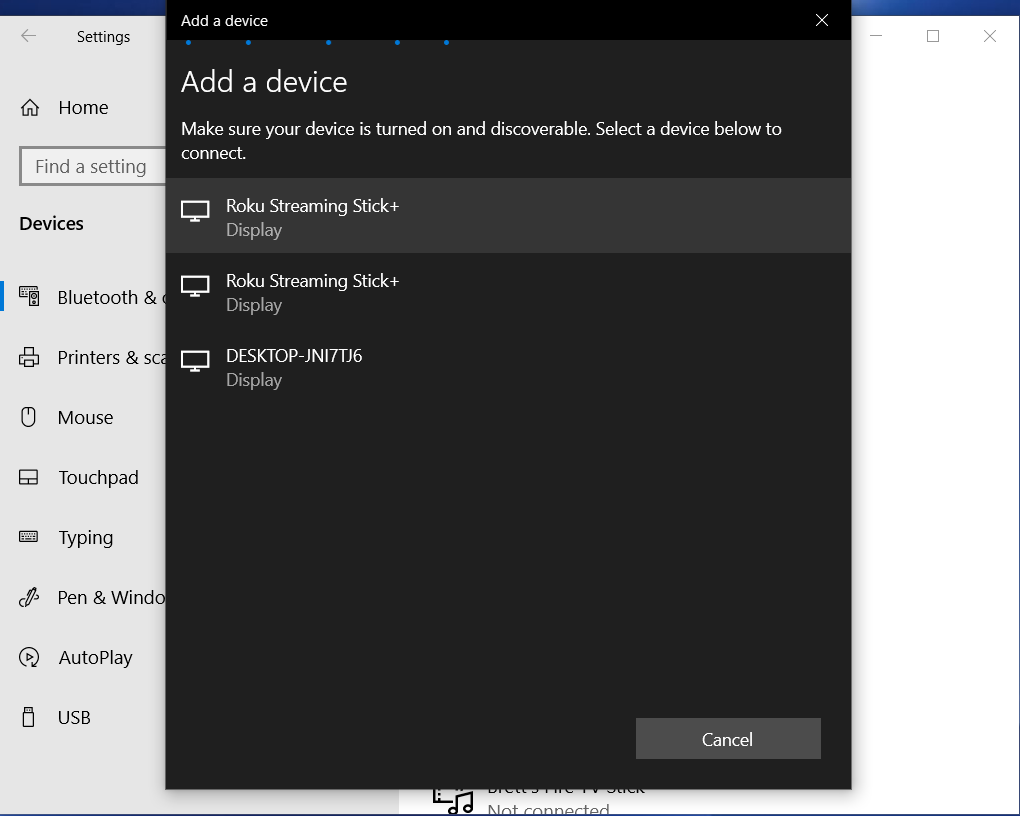 9. Once connected click Done
10. Return to your Roku device and when prompted, click Allow
That's it! Your Roku Device will now screen mirror your PC. Enjoy.
Kodi on Roku
Most Jailbreak Roku tutorials will provide you with instructions to cast your mobile device to Roku to stream content.
While this method does work, using Plex is a much simpler and better way to jailbreak your Roku device.
However, users can still use this if they wish to use apps such as Kodi for viewing content on Roku not available in the Roku Channel Store.
How to Get Kodi on Roku
Kodi is an open-source media center software that is available for download on nearly every device. It works perfectly on the Fire TV and Firestick and is completely free.
With Kodi, you can install numerous apps or add-ons that hold content for viewing without technically jailbreaking your Roku device.
Take note that Roku won't allow you to side-load apps including Kodi to your device.
However, users can install Kodi on their Android or PC device and screen-mirror it to Roku for flawless streaming.
If you choose to use Kodi, be sure to check out the TROYPOINT Best Kodi Addons list that is updated DAILY. This list is full of working addons for Movies, TV Shows, and more.
IPTV on Roku
Besides viewing VOD Content such as Movies and TV Shows, users can also Jailbreak Roku for live streaming as well.
While there are no IPTV Apps available within the Roku Channel Store, we can "sideload" the IPTV Smarters App.
Users can then input their preferred IPTV Service and stream live television on a Roku device!
TROYOINT has created a step-by-step guide that will show you how to install IPTV Smarters on Roku and stream live channels.
Doing so involves accessing the Developer Mode of Roku to install packages on your device.
Stay up-to-date with the latest news, streaming tips, and more by following the TROYPOINT Advisor with updates weekly.
This Advisor provides all the best cord-cutting tips to get the most out of your favorite streaming devices and more.
Click the link below to join more than 500,000 Advisor subscribers.
Jailbreak Roku FAQ
Can I use my Mac's AirPlay for screen mirroring or screen casting on Roku?
No, since AirPlay is Mac's proprietary feature. You can use a PC, however. Refer to the tutorial above.
Can a Roku be jailbroken?
Technically, Roku devices do not have the ability to be jailbroken. However, this guide provides the next best alternative.
Why can't I use my Roku remote control when screen mirroring?
Your smartphone or mobile device is used to mirror content and would therefore be needed for navigation or playback instead of your Roku remote control.
How do I get IPTV on Roku?
The tutorial shown above lists the best way to get IPTV on Roku by accessing Developer Mode to install IPTV Smarters.